August 8, 2022
Wake County grants $1M to Dix Park Conservancy for Accessibility Improvements
While Dix Park strives to be welcoming for all visitors, accessibility improvements are critical to truly be "a park for everyone".
Through a $1 million American Rescue Plan Act grant from Wake County to Dix Park Conservancy, a collection of those improvements is getting underway which could include: 
ADA Parking Connection at the Big Field
ADA Pathway at the Sunflower Field
Hunt Drive Greenway Connection
Umstead Drive Sidewalk Replacement
ADA Parking Connections around Gipson Play Plaza
Accessibility for all continues to be a primary focus for park planning and development. Critical accessibility features like these will universally improve safety and the overall visitor experience of those coming to Dix Park for relaxation, wellness, civic participation, natural discovery, and an array of events that bring our community together.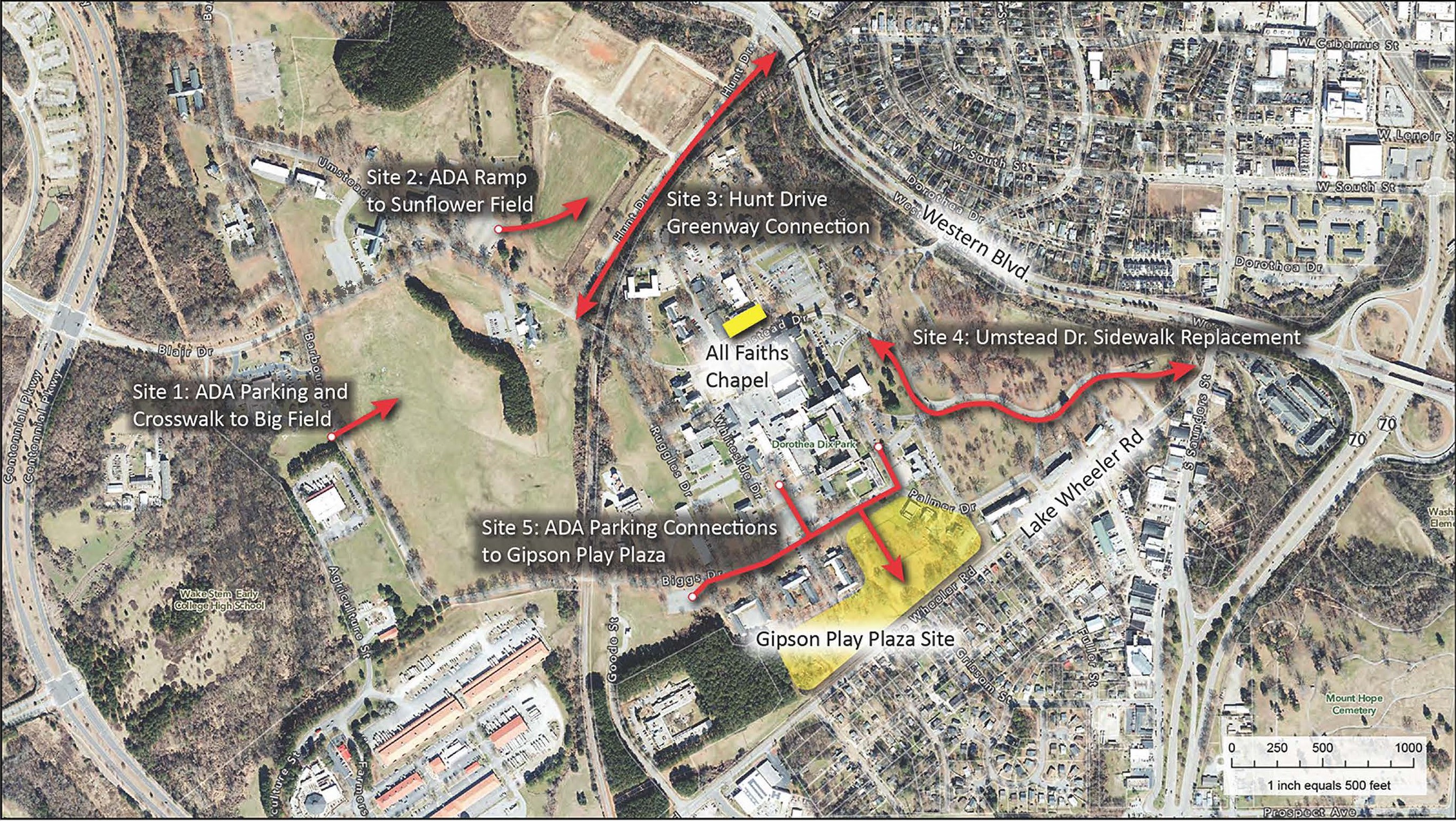 View a Larger Accessibility Improvement Map.