November 1, 2023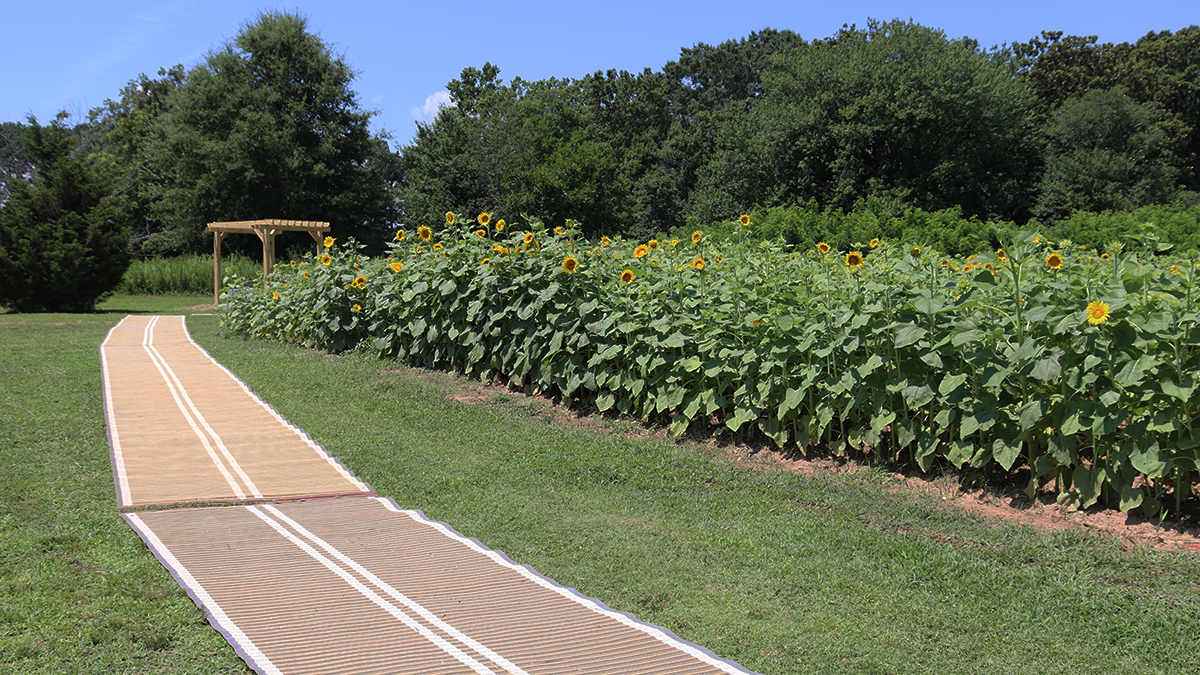 New accessible connections are coming!
Through a $1 million American Rescue Plan Act grant from Wake County to Dix Park Conservancy, a collection of improvements have been designed to make some of the park's most used areas safer and more welcoming. 
Seen above, the first of these improvements debuted this past summer. At both Raleigh's 4th of July Fireworks and during Dix Parks sunflower bloom, a temporary accessible pathway was installed in the grass fields. Building upon this accessibility feature for events in the future will be new ADA parking and paved connections into the Big Field and the Sunflower Field.
The largest connections being constructed are a multi-use path along Hunt Drive to the Rocky Branch Greenway, and a paved sidewalk replacement along Umstead Drive. This sidewalk also provides accessible greenway connections via the new Stone Houses multi-use path and at the future Lake Wheeler Road multi-use path.
Finally, additional ADA parking and connections will be made around Gipson Play Plaza. 
While accessibility is a primary focus in larger park development projects, critical accessibility features like these universally improve safety and the overall experience of visitors coming to Dix Park for recreation, relaxation, natural discovery, and an array of events that bring our community together. 
This project is managed by City staff with project consultants, Timmons Group.  The above accessibility improvements are anticipated to be completed in fall 2024.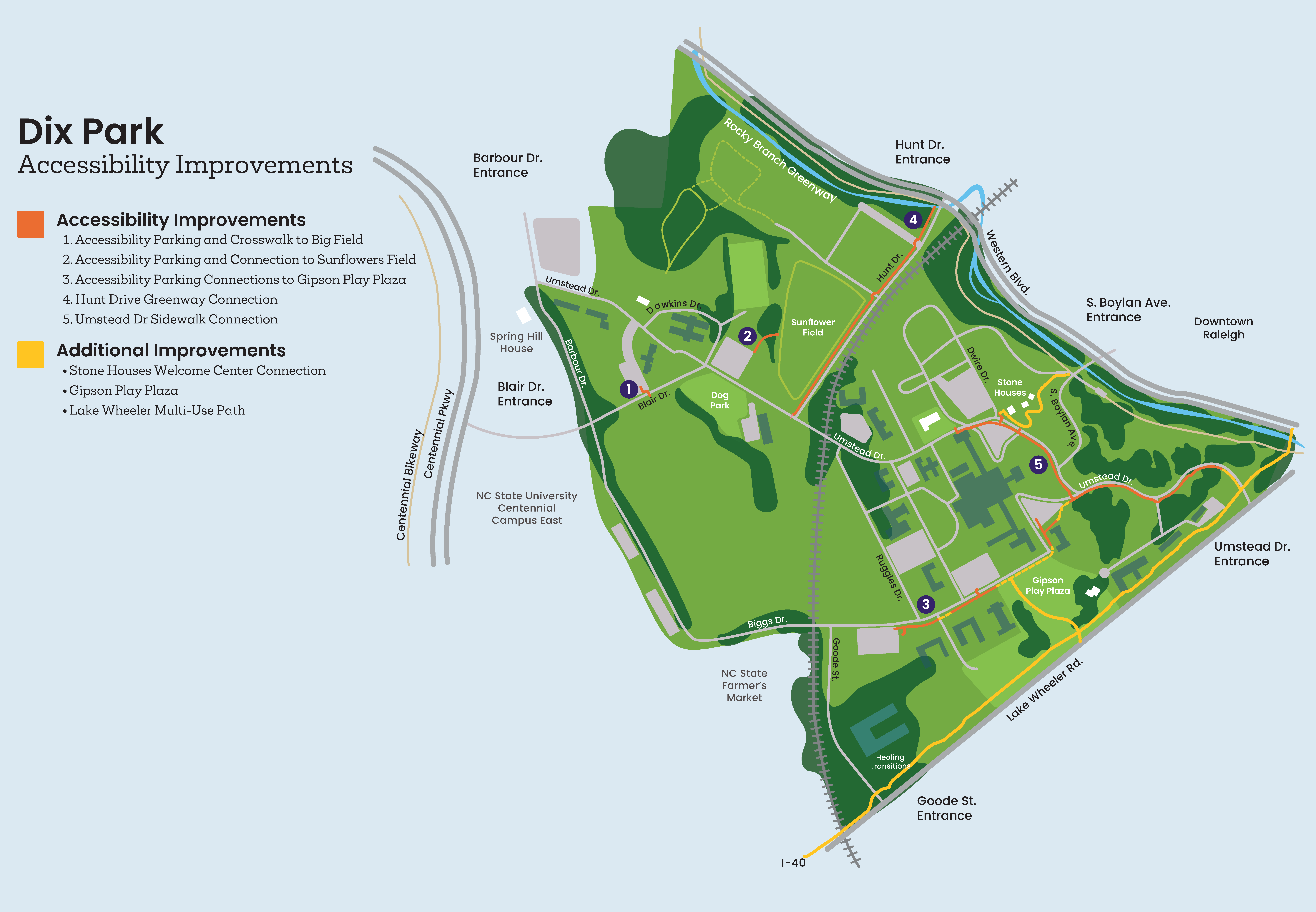 View a Larger Accessibility Improvement Map.  
Project Contact
Eric Regensburger, Senior Planner - Dix Park
919-663-8431
Eric.Regensburger@raleighnc.gov
Read more about Accessibility at Dix Park.