August 10, 2022
Field Notes
with Raleigh Horticulturist, Neal Wisenbaker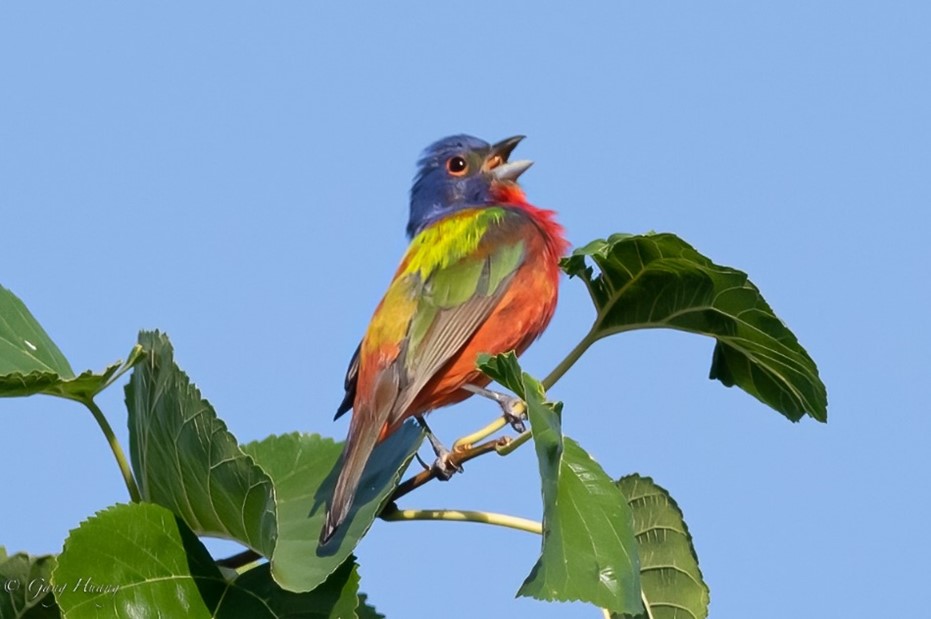 Birders flock to Dix Park Sunflower Field for uncommon bird sightings.
With only 1.6" of rain in June summer began exceptionally dry. According to the North Carolina State Climate Office this was the driest June in more than three decades. As a result of the drought, the sunflowers at Dix Park were shorter in height, bloomed early and faded quickly in the summer heat. Even still, there were more visitors to the sunflower field than ever – with a huge surge AFTER the flowers began to wilt thanks to some uncommon bird sightings.
In recent weeks, Painted Buntings, Mississippi Kites, American Kestrels, and Orchard Orioles created a dramatic show for birders who flocked to the park from around the area and across the state to catch a glimpse. Out of 73 species observed at Dix Park and reported to eBird in so far this year, 66 were made in the month of July alone.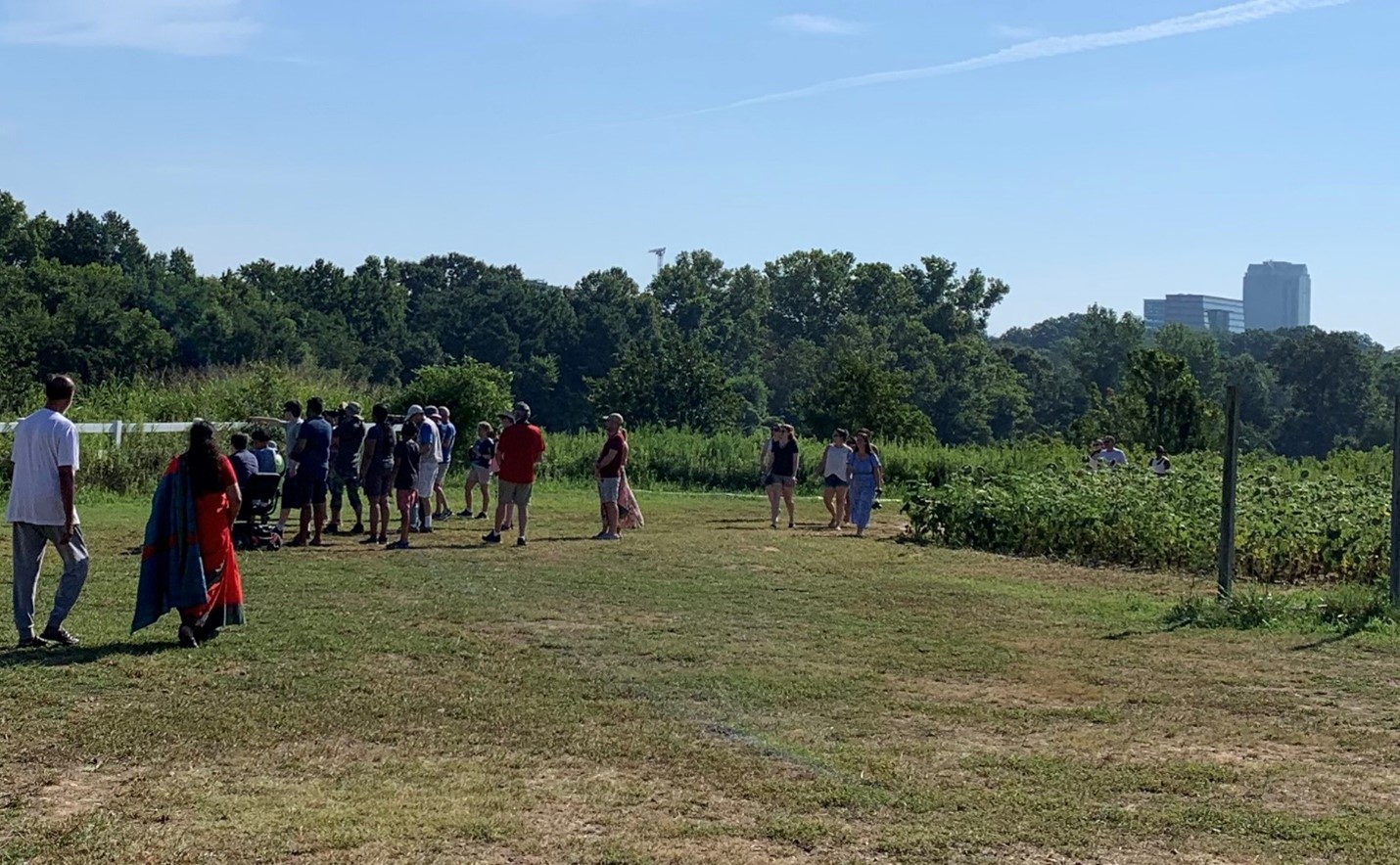 The impossibly colorful Painted Bunting, Passerina ciris, stole the show. These beautiful songbirds in the Cardinal family can be found in a variety of weedy or thicket habitats. They breed in Georgia and South Carolina and migrate south to Florida and the Caribbean for winter.  Gang Huang of Apex, North Carolina captured these extraordinary shots of the Painted Bunting at Dix Park.
The Mississippi Kites, Ictinia mississippiensis, are graceful raptors that were witnessed diving over shrubby fields and catching dragonflies midair. At one point, six of them seen working the fields of Dix Park. Like the Painted Buntings, Mississippi Kites aren't commonly found in this area and typically live further south.
Local stunners like the American Goldfinch and Indigo Buntings could also be seen enjoying the seed in the sunflower field. With its combination of open areas, shrubby fields, thickety borders, not to mention the 5-acre field of sunflower seeds, Dix Park is an excellent habitat for many bird species and an exceptional destination for birders.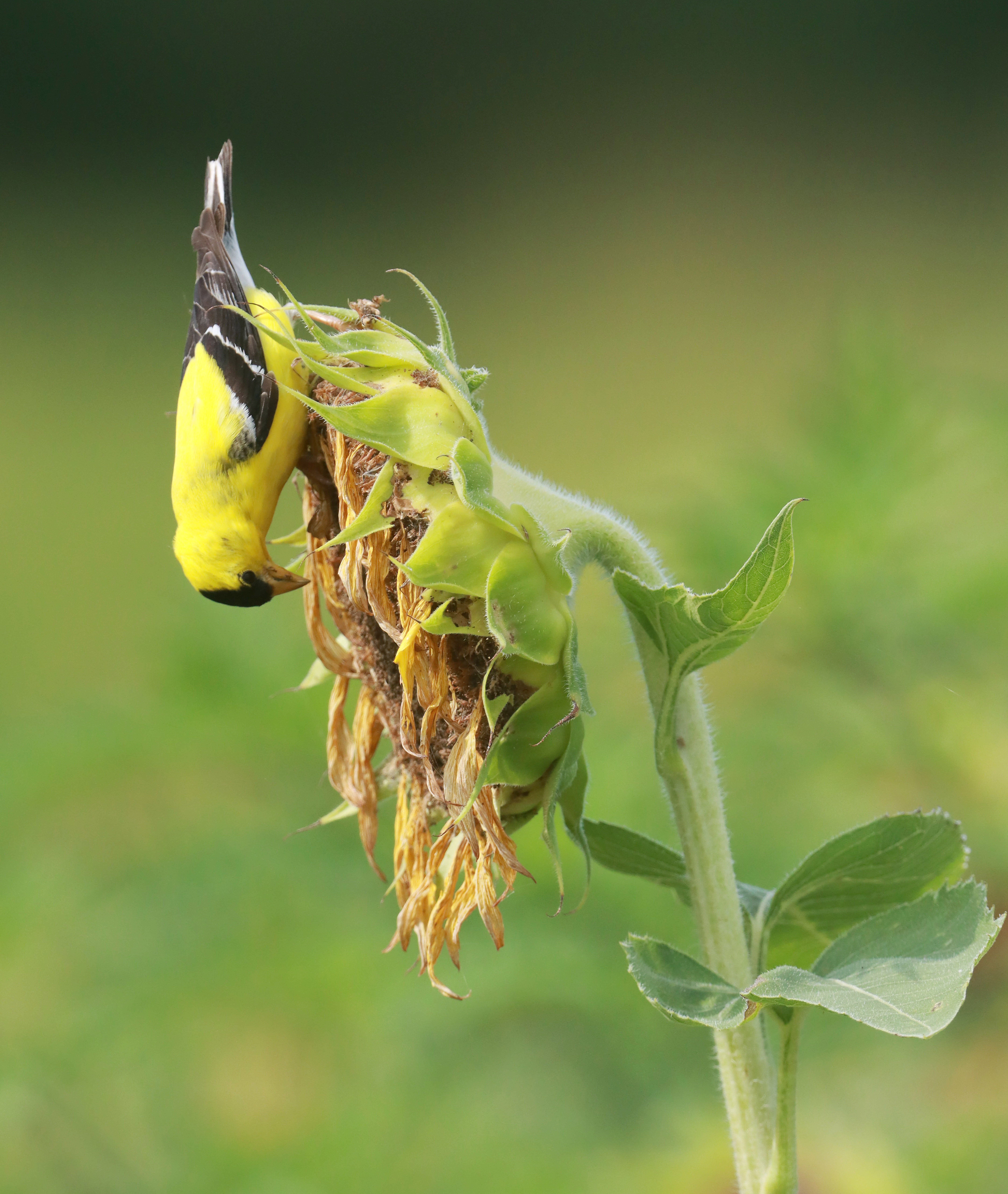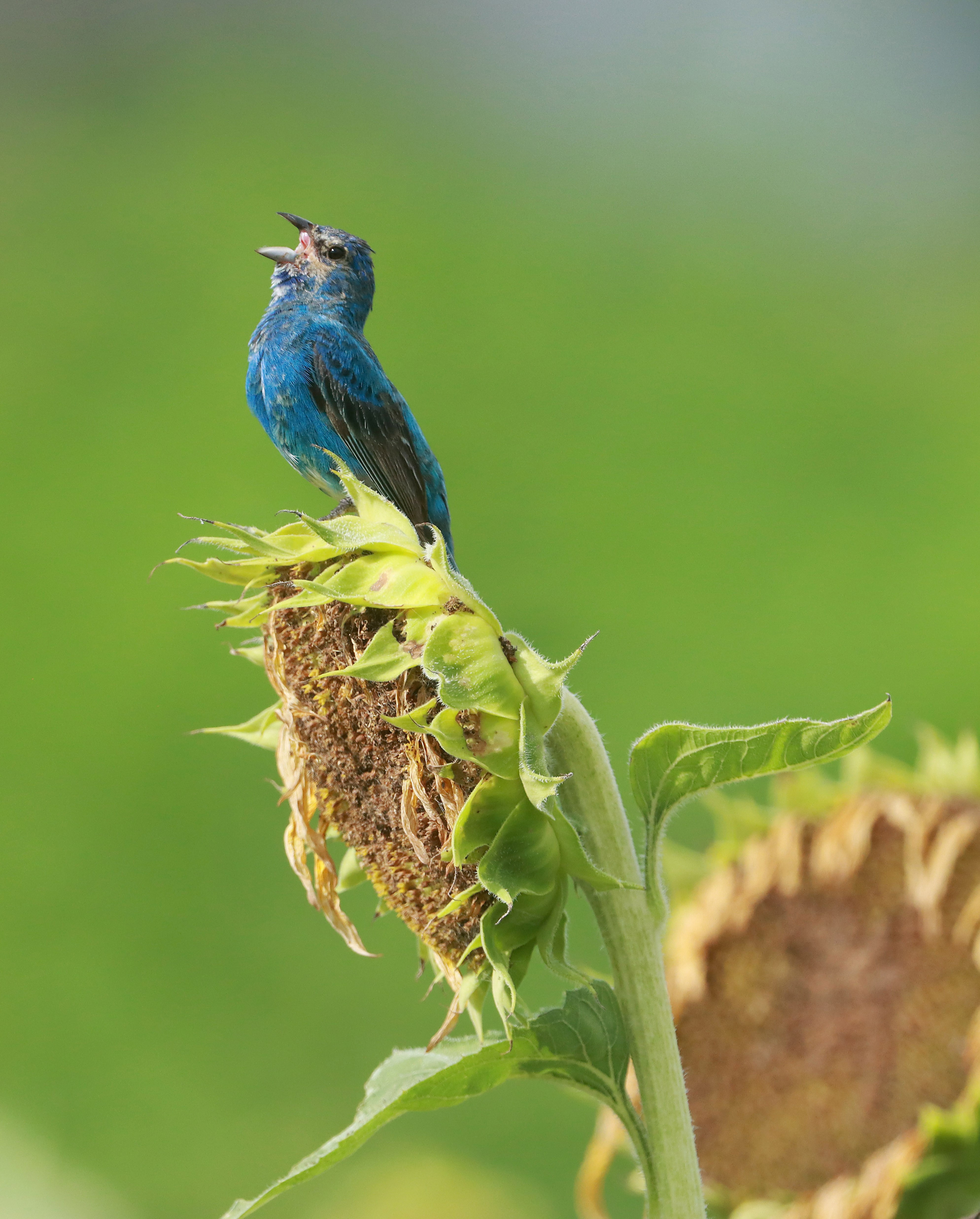 Painted Bunting Photo: Gang Huang
Indigo Bunting & Gold Finch Photos: Bob Karp