July 7, 2021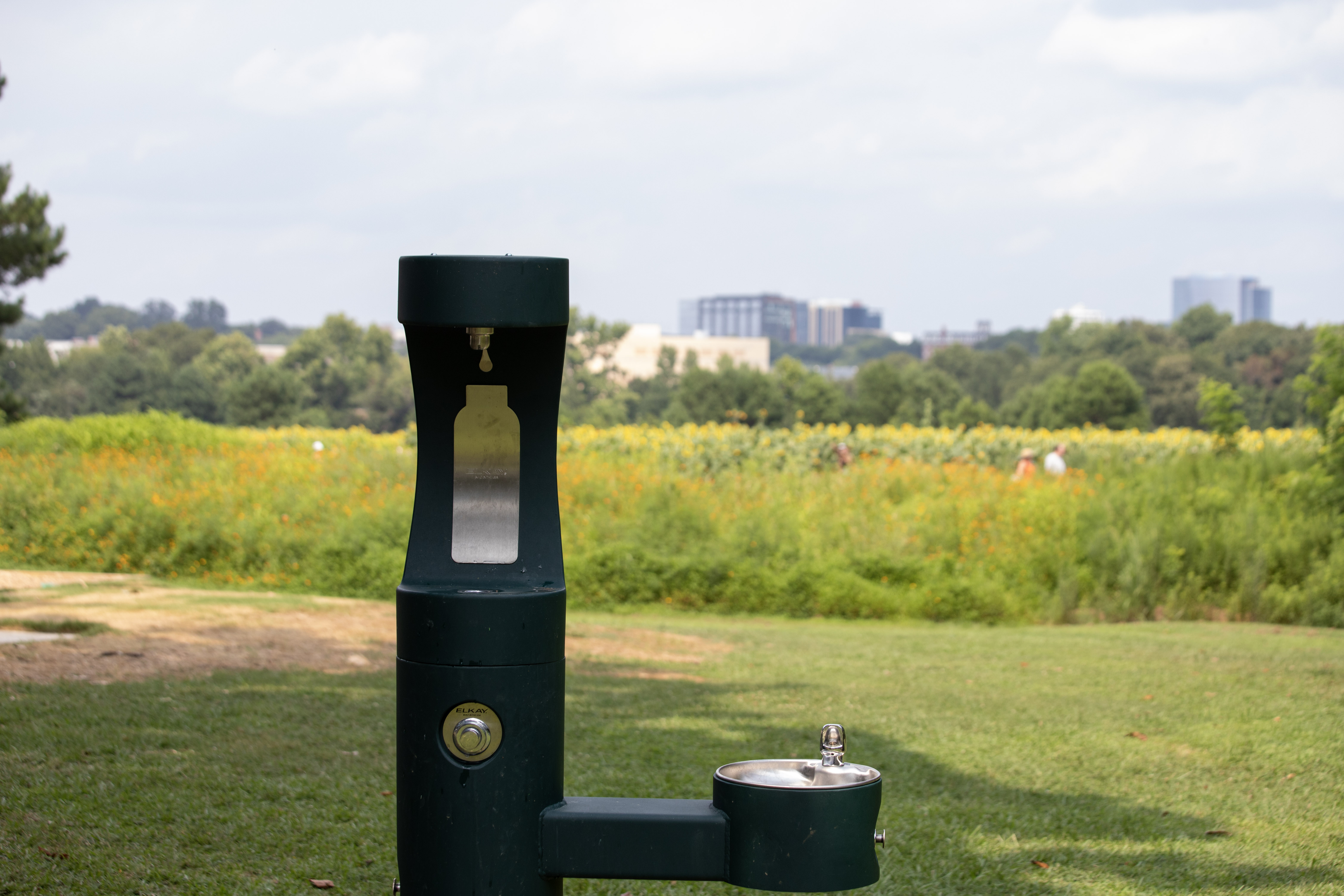 Rotary Club of Crabtree Donates Water Stations
Park visitors (and their pups!) have the Rotary Club of Crabtree to thank for providing much needed water fountains in Dix Park. Two of the three fountains donated have been installed at Magnolia Room and Oak Room. These multi-function water stations include a water fountain, bottle filler and pet fountain bowl.
The third water station will be installed at the new location of the beloved Dorothea Dix Dog Park, which is planned for spring 2022. In addition, Crabtree Rotary has recently submitted a grant for a second round of water stations for the Big Field and at the Rocky Branch Greenway trailhead in the Grove next year.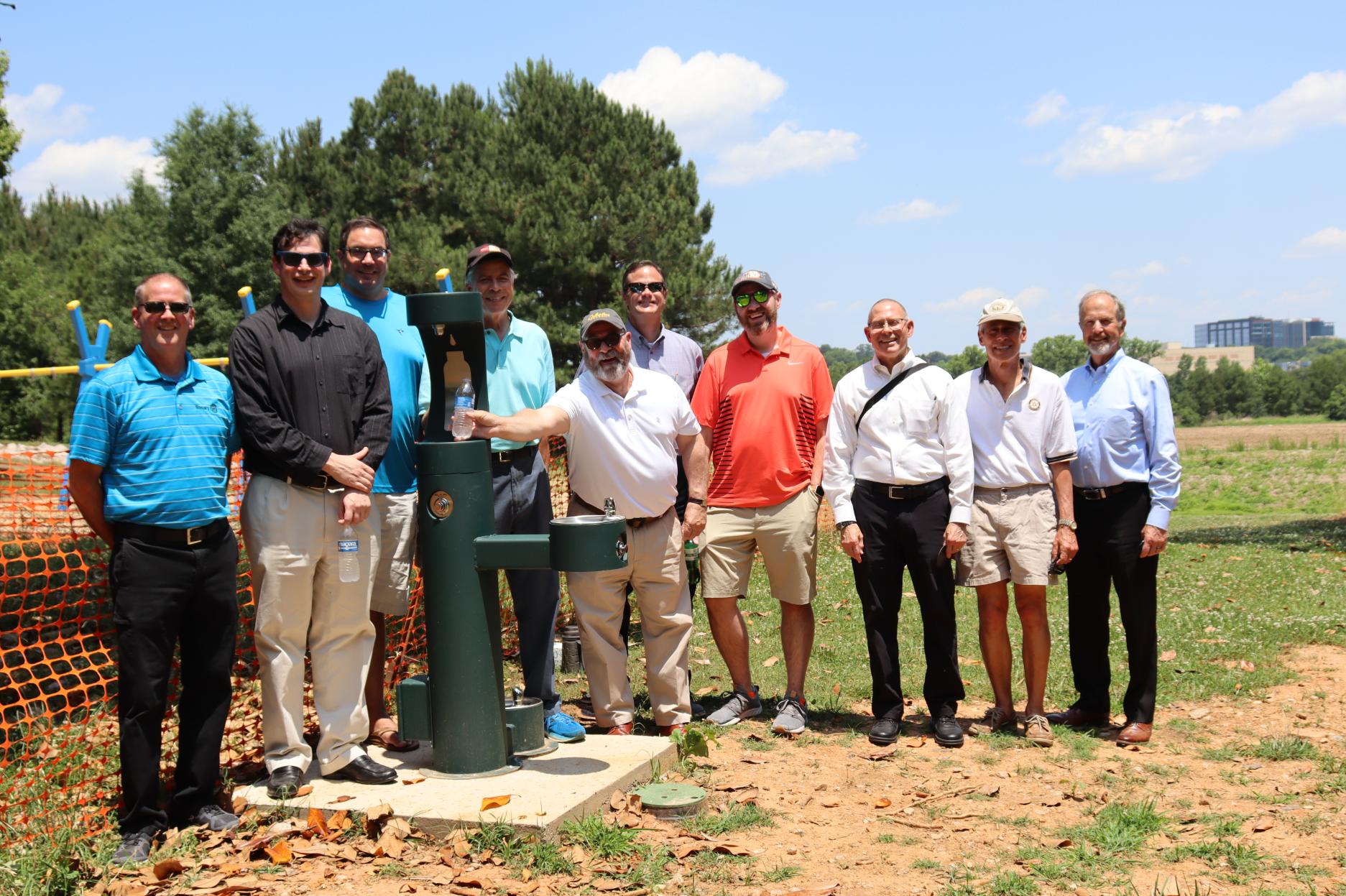 Rotary Club of Crabtree on a site visit to the Magnolia Room during construction to celebrate the water station installation.