August 31, 2021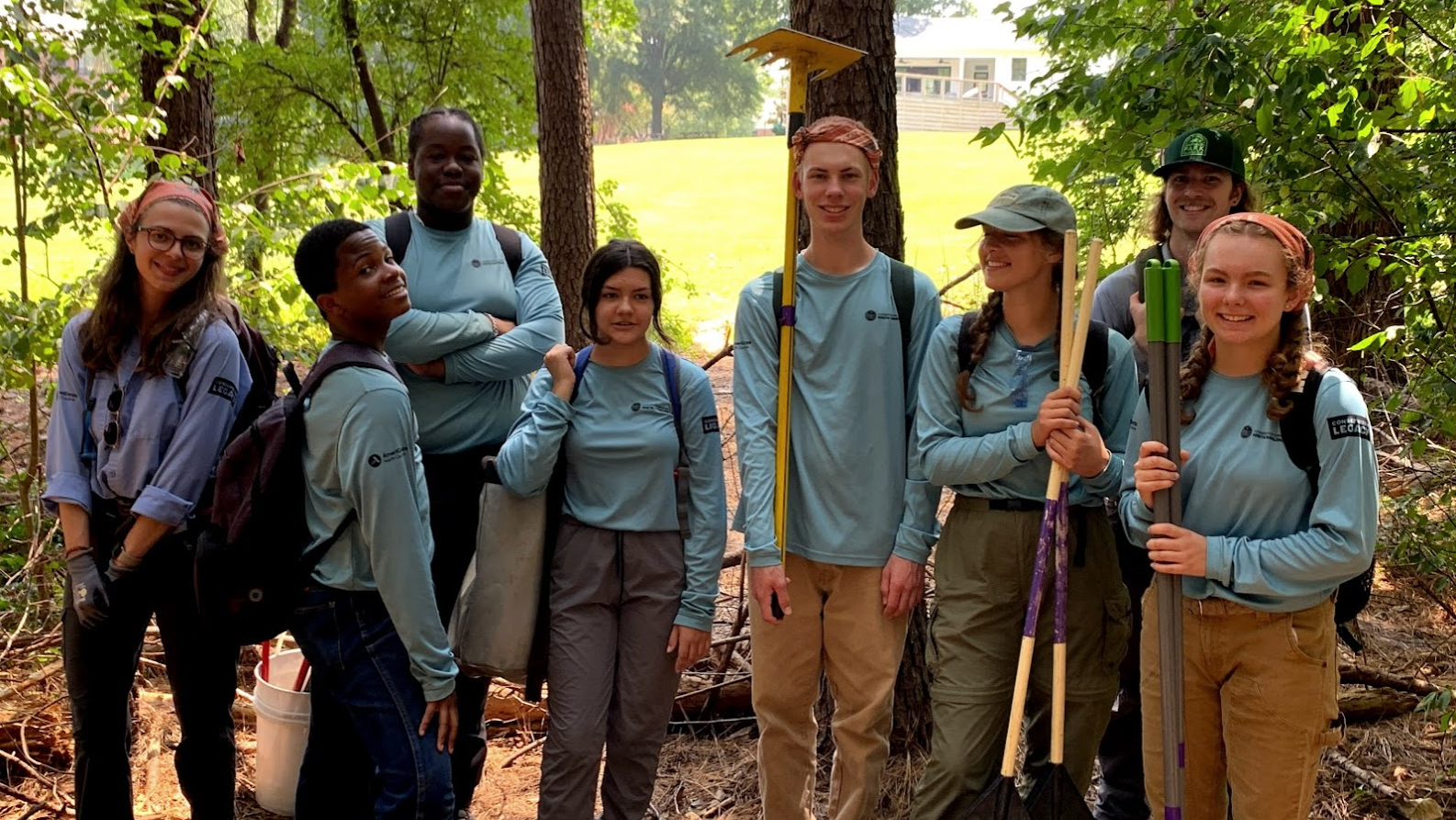 Conservation Youth Crews make a lasting impact at Dix Park
Youth Conservation Corps across the country follow in the footsteps of the first Civilian Conservation Corps, the depression-era public work relief program that created job opportunities working in our National Parks and public lands, leaving a legacy that has spanned generations. Conservation Corps still aim to offer meaningful work that enhances access, experiences and appreciation of public land, waters and parks while fostering future environmental stewards.
In partnership with Raleigh Parks and Conservation Legacy, Dix Park hosted two Conservation Corps North Carolina Youth Crews in summer 2021 to give local teens the unique opportunity working on conservation-based projects in an urban park setting. 
Each Dix Park Youth Crew - comprised of local teens and young adult team leaders - worked for four weeks resulting in the removal of 14,000 lbs. of invasive plants; building of a 1/4 mile trail; restoration of historic cemetery markers; construction of 50+ pieces of park furniture, amenities and hammocks; along with helping with maintenance of acres of green space in Dix Park.
Along with the skill-building and labor-based work, the Youth Corps members had educational opportunities and mentor sessions with City of Raleigh staff and community partners to learn about urban forestry, park planning, storm water management, plant and wildlife identification, GIS technology - and more.
Through this work, the CCNC Youth Crew members have made a lasting impact on the Dix Park project and visitor experience. Hopefully they have also been inspired to pursue careers as park professionals or conservationists, and will continue to support our treasured public green spaces like Dix Park for years to come. 
The summer 2021 CCNC Youth Crews were funded by the Woodson Family Foundation, through the Triangle Community Foundation, and by the Dix Park Conservancy.