This summer the City will break ground on the Gipson Play Plaza – an inviting and inspiring public space for all ages with one of a kind play spaces, works of art, a civic plaza, fountains, and gardens. Play features include a sensory maze, swing terrace, water play mountain and adventure playground. A picnic grove will offer areas to cook out, rest, and recharge with family and friends. The repurposed historic House of Many Porches will be transformed into a café with healthy foods and sweet treats.
The Gipson Play Plaza is scheduled to start construction in summer 2022 and open two years later.
Construction
Coming Soon...
Project Phases
Pre-Design Services 
Schematic Design 
Design Development 
Construction Documentation   <--- WE ARE HERE
Construction
Project Contact
Kate Pearce – Planning Supervisor 
919-996-4855
kate.pearce@raleighnc.gov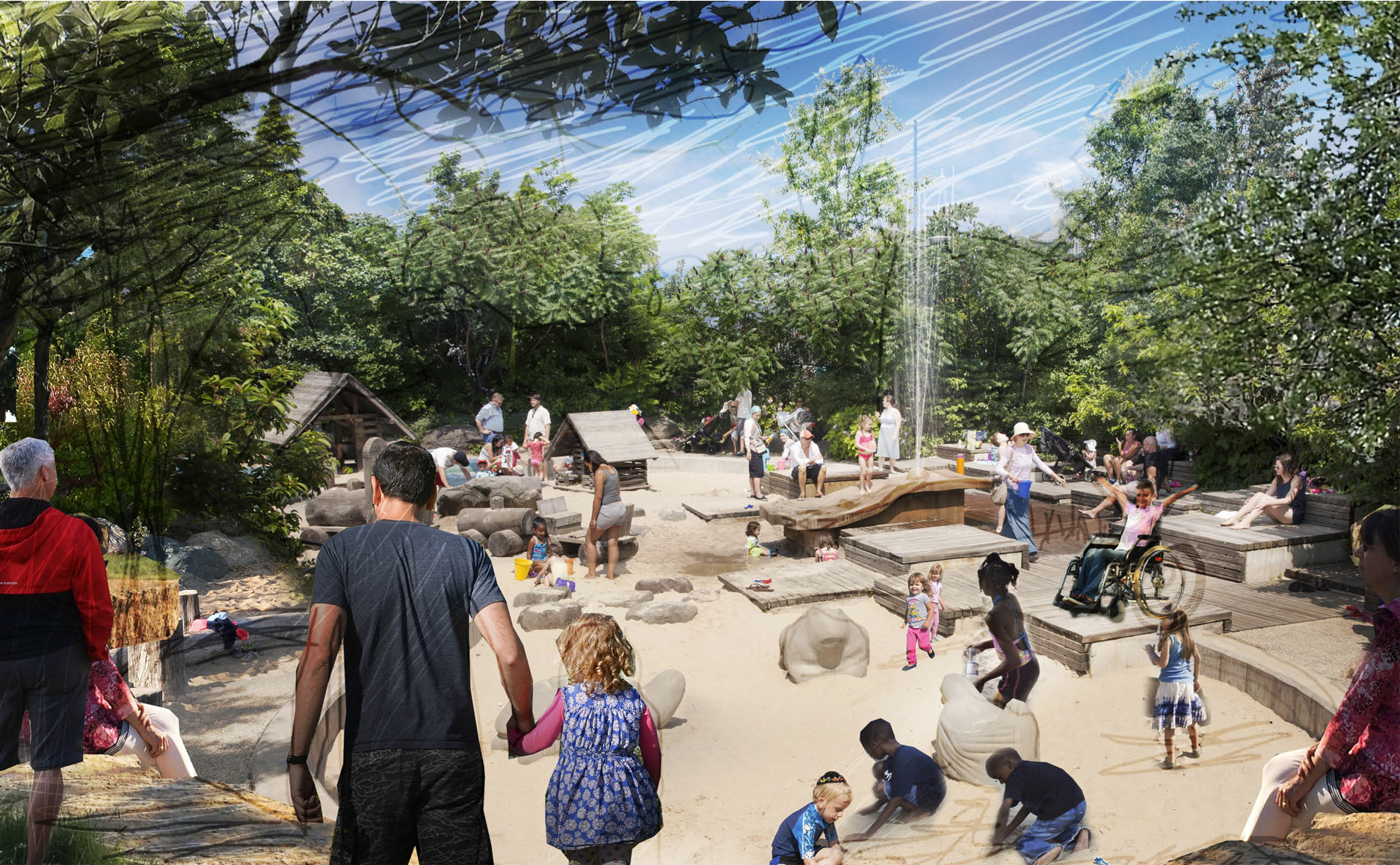 Project Documents
View Gipson Play Plaza presentations and documents from public meetings and the design process.
Dix Area Edge Study
The Dix Edge Area Study is exploring affordable housing, public transportation, and other growth factors near the park. Planning and Development Services Department at the City of Raleigh is leading the Dix Edge Area Study.  Final policy recommendations will be delivered City Council in spring 2022. 
Contacts
Matthew Klem - Senior Planner
919-996-4637
matthew.klem@raleighnc.gov
Fabian Rodriguez - Hablo Español!
Community Relations Analyst
919-996-2439
fabian.rodriguez@raleighnc.gov